RENT A VENUE IN VALENCIA
FIND THE RIGHT VENUE FOR ANY OCCASION
When organizing an event, you are confronted by many decisions.
Choosing a venue is the one decision that will have the largest impact on your event.
Your estimated budget, the number of participants and space requirements will determinate the kind of setting you should be looking for.
That's why we pre-selected the best sites in Valencia for you to choose from.
Do not hesitate to contact us for consultation and selection of venues including:
Venue proposals
Local expert recommendations
Venue costs breakdown
Floor plans and fact sheets
Offsite social evening venues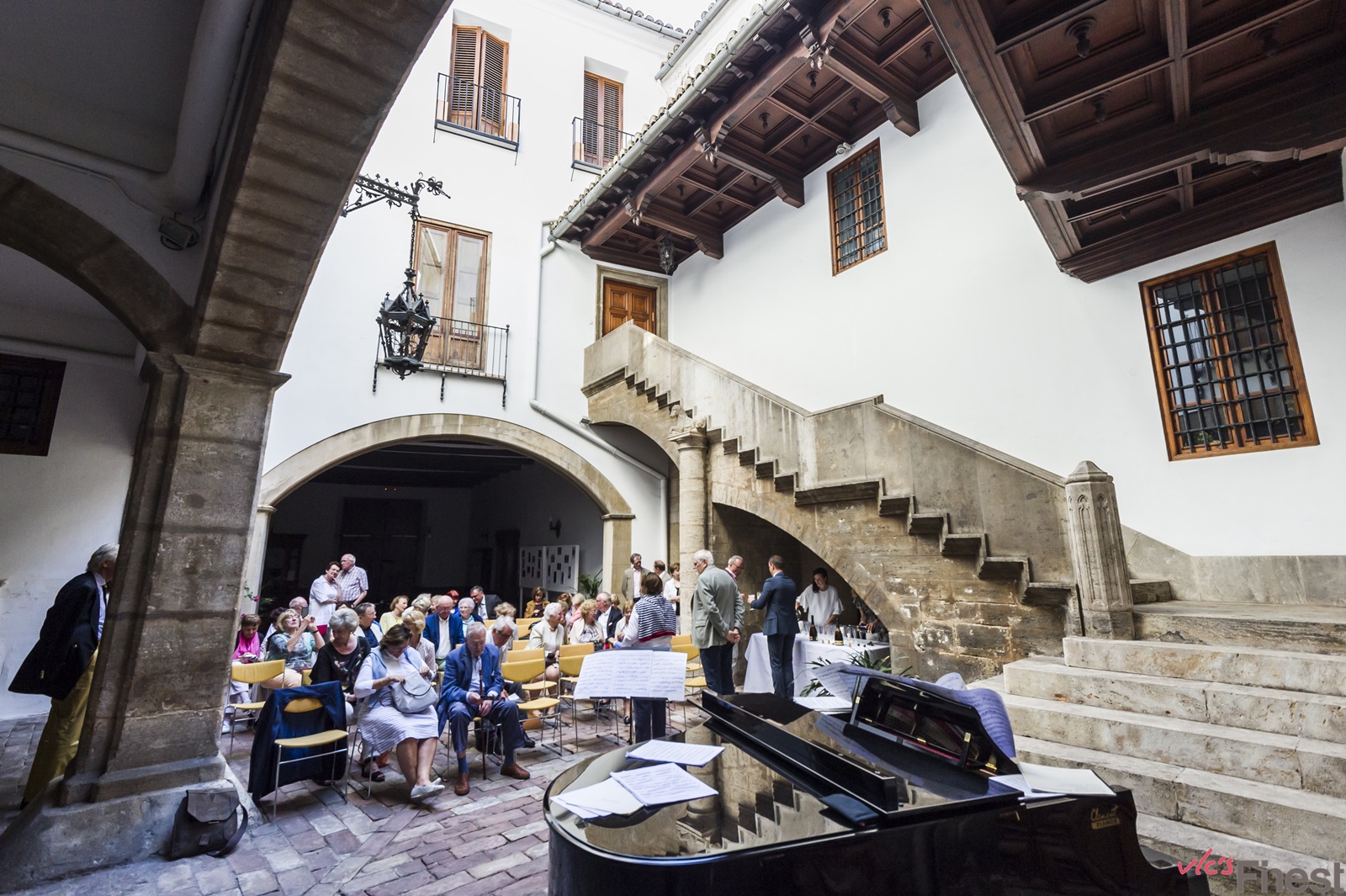 Located in the old town of Valencia, this gothic Patio is the right venue for intimate private concerts.
The original medieval pavement, arches & staircase provide for an ideal scenery while classical music is played.
Its rustic charm will make any decoration unnecessary. 
Let us handle all the logistics
venue, host & musicians booking
piano delivering
sitting arrangements
concert flyers
staff
snacks & drinks during breaks 
transportation to the venue
A larger Patio in the same building can be used for larger affairs, like gala dinners, making it the perfect match for your private event in Valencia.
Private concerts & gala dinners
Contact us for a customized offer.
Small groups. Ideal for private concerts
info (at) valenciasfinest.com
Located at the Malvarossa beach, this venue is quickly becoming THE institution for corporate events in Valencia.
Fully equipped conference facilities with the latest technology in audiovisual equipment, newly refurbished look with a nod to its heritage and multiple event spaces make it the perfect place to host your next event.
Ideal for a sit-down or stand up event, for an intimate catch-up & larger affairs.
Located in Poblats Maritims  within a 2 minute walk from the beach
Venue rentals depend on season and event size. Contact us for a customized offer
Gala dinners, conferences, meetings
info (at) valenciasfinest.com
Meeting rooms & Venues
New classical architecture with state of the art equipment
AVANT-GARDE ARCHITECTURE VENUE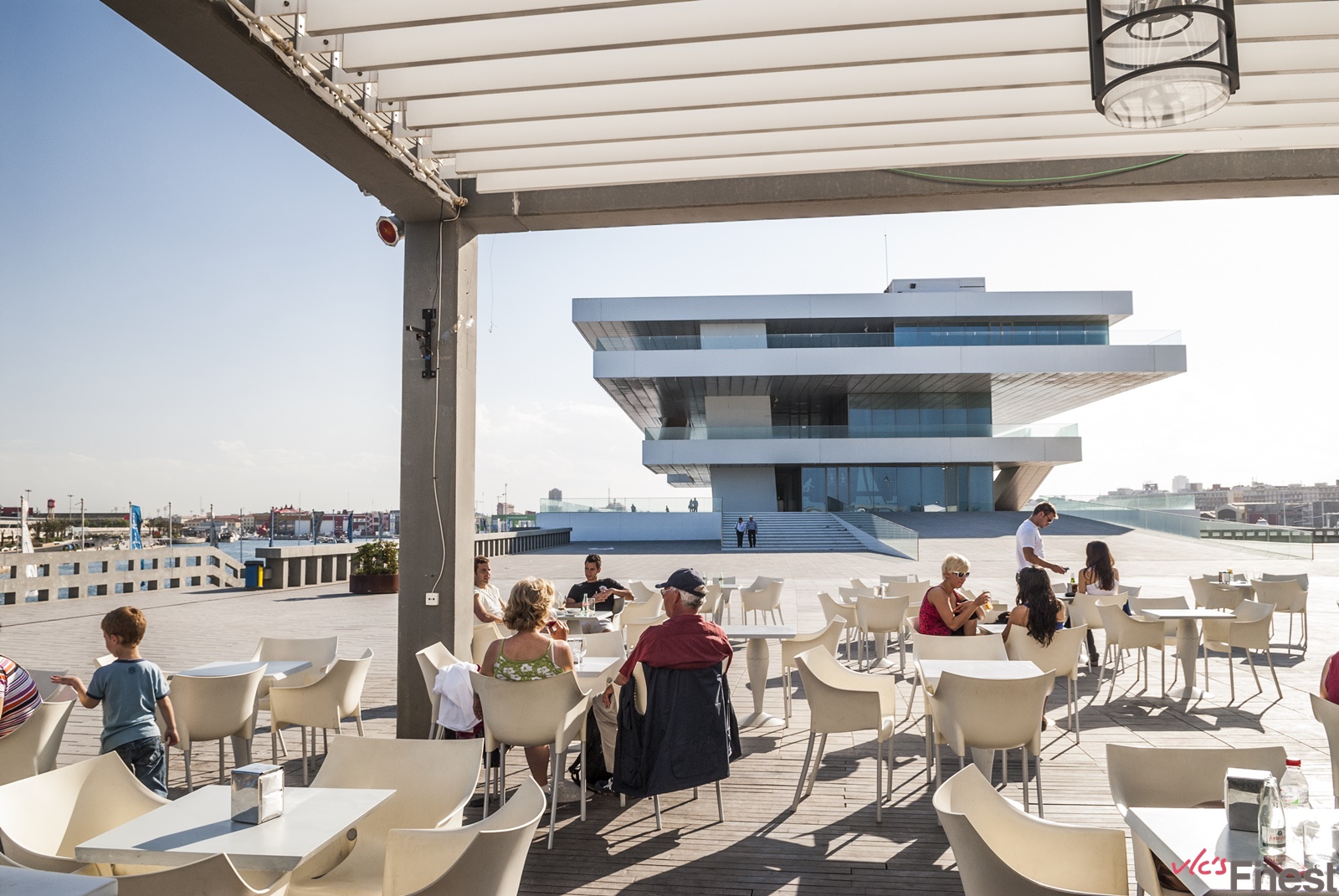 This venue offers a modern setting with contemporary features and facilities, seaside location, modern floor-to-ceiling windows and a many balconies which boast incredible panoramic views across the beach and marina.
11.000 square meters
4 floating floors
Underground car park for 800 vehicles
Marina Real Juan Carlos I
Formal events & gala dinners
Early reservation for group events is strongly recommended. Contact us for a customized offer.
Ground Floor up to 600 pax
Second Floor up to 390 pax
Thrid Floor up to 1400 pax
info (at) valenciasfinest.com
STATE OF THE ART VENUE IN VALENCIA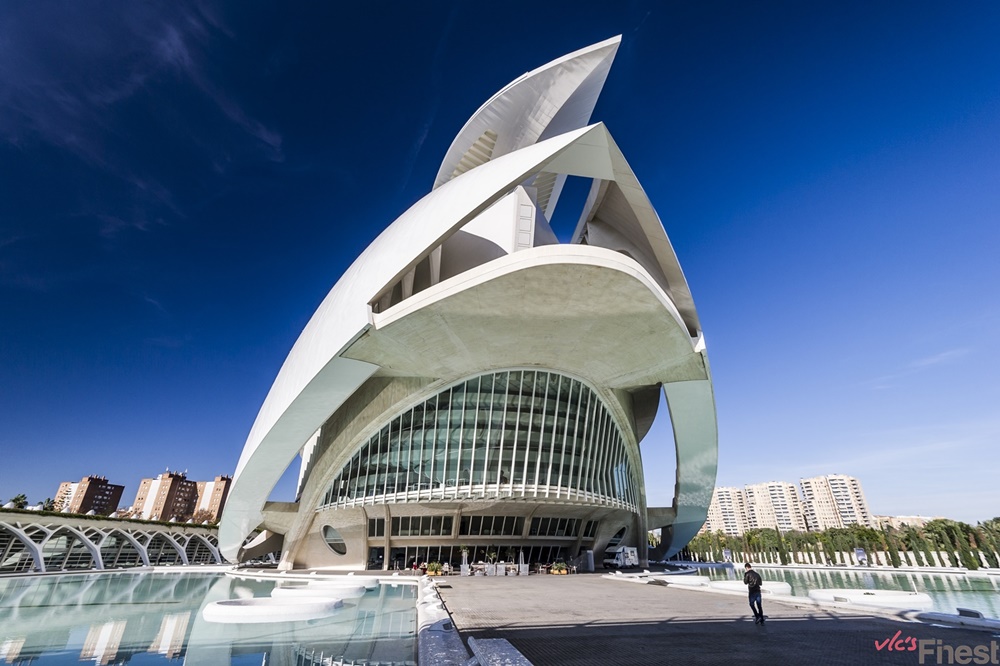 This is the right choice if you are looking for innovative architecture within a dynamic urban landmark.
The Valencian Opera is a symbol of the city of Valencia & a masterpiece of modern architecture. Designed by the Valencian architect Santiago Calatrava it is the ideal venue for concerts, big corporate events & gala dinners.
City of Arts and Sciences
Concerts, formal events & gala dinners
Early reservation for group events is strongly recommended. Prices and conditions depend on season, opera programme and number of participants. Contact us for a customized offer.
Main performance space for up to 1.700 pax
 Upper Auditorium for up to 1.500 pax
Two small venues for up to 400 pax each
info (at) valenciasfinest.com
VALENCIAN LAND HOUSE SITE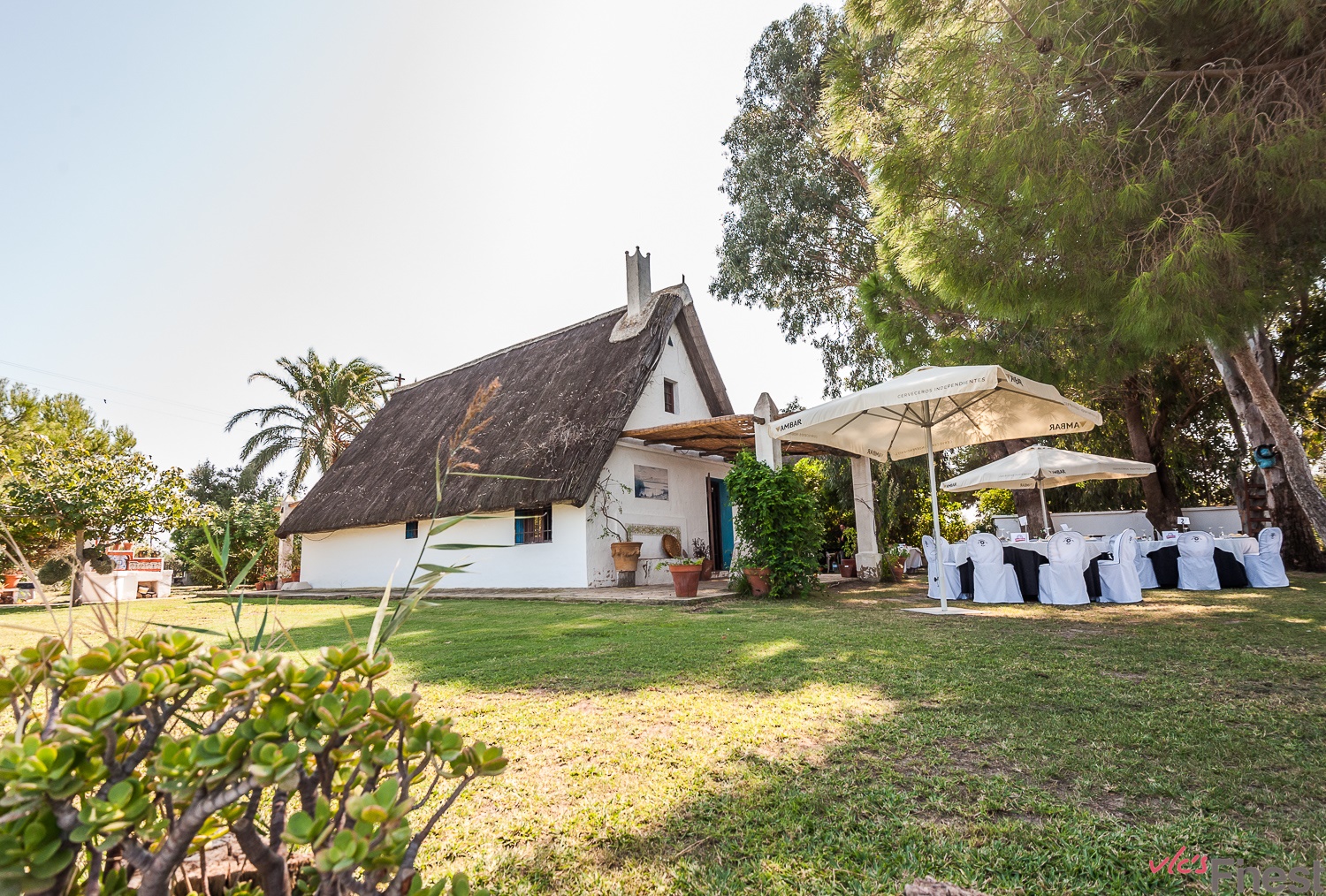 Just a 20-minute drive from Valencia and surrounded by stunning waterfront views within the Albufera Park of Nature, this Valencia´s Finest pre-selected Albufera venue is the perfect spot for private Paella show cooking events or Paella Cooking team-building activities.
20 min bus drive from Valencia City to location
2 – 4 hour activities available
Early reservation for group events is recommended. Contact us for a customized offer.
info (at) valenciasfinest.com
VALENCIA CONVENTION CENTRE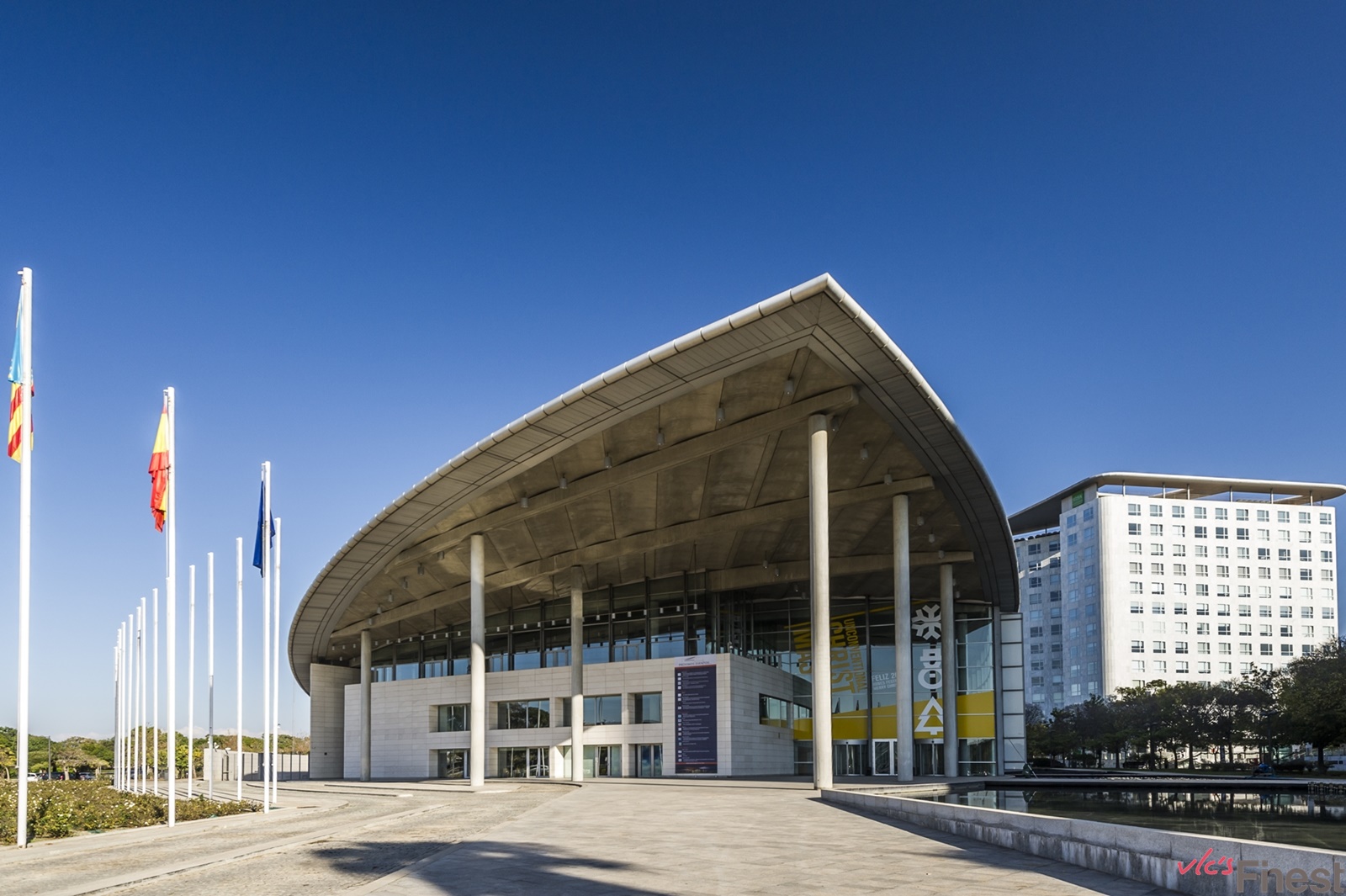 The Valencia Convention Centre was elected World's Best Convention Centre in 2010 & 2018
Architect: Norman Foster
Surface:  15.581 m²
Auditoriums: 3
Break-out-Rooms: 9
Exhibition Area: 1.077 m²
Visitors since opening: 1,700,000
info (at) valenciasfinest.com
Plaza Nápoles y Sicilia 4
46003 Valencia
Spain
Valencia´s Finest
Finest Destination Management Services SL
B98938459
Tourism agency registration code: CV-Mm2033-V
Registered in the Commercial Register of Valencia,
Volume 177814, Book 7611, Folio 159.