TEAM BUILDING IN VALENCIA
FIND THE RIGHT TEAM BUILDING IN VALENCIA SPAIN
Our clients contact us to provide their teams with experiences outside of the office environment in order to improve communication, promote new ideas and creativity.
Will use our proven processes to ensure a great team-building experience:
Each and every team building experience we have organized so far has been custom made to meet the specific needs of our clients.
Let's talk & find out what programme suits you best.
From the first contact to the end of the event one person will take care of the entire process to ensure the desired outcome.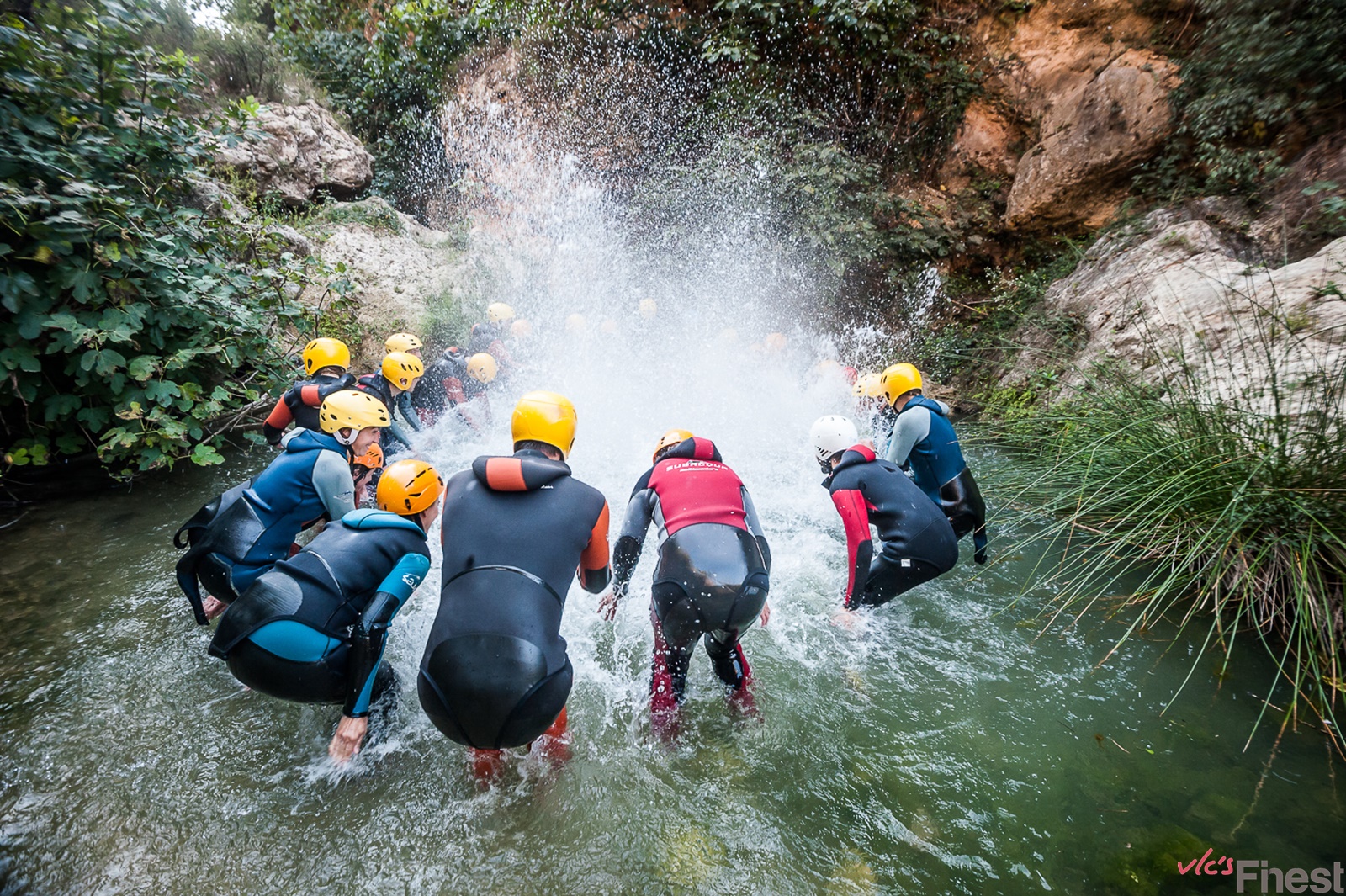 This canyoneering team building activity takes place in canyons close to Valencia. The team members will use a variety of outdoor activities such as walking, scrambling, climbing, jumping, abseiling, rappelling, and swimming.
Each team building is tailor-made to match our guests' abilities, interests and sense of adventure. 
INCLUDES
Transportation
Professional guides
High-quality gear
45 min. ride from Valencia city. Easily accessible by coach
4 hour tour (including transfers from and to Valencia)
Tailor-made programme, depending on season, number of pax and expertise level of the participants. Contact us for a customized offer.
Small groups. Ideal for private concerts
info (at) valenciasfinest.com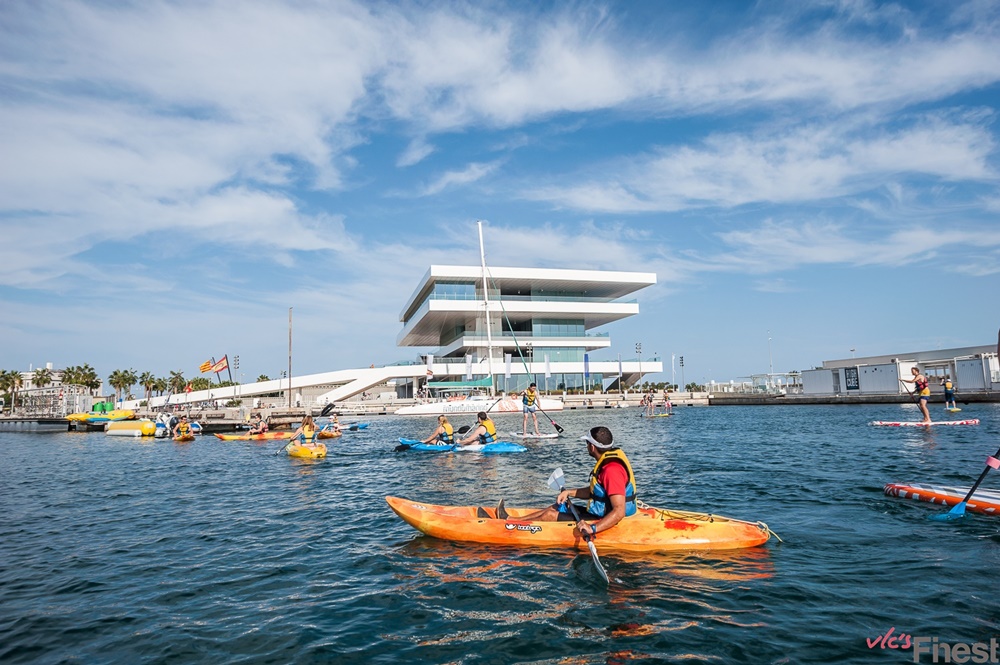 With a wide range of activities available including paddle surf, kayaking, yachting regattas and boat charter we are able to provide you with a team-building event to remember. The "Marina Real Juan Carlos I" is within easy reach from most hotels in Valencia.
2-3 hour activities available
Tailor-made program, depending on the season, number of pax and expertise level of the participants. Early reservation for group events is recommended. Contact us for a customized offer.
Groups of up to 20 pax. Various groups can be attended at the same time.
info (at) valenciasfinest.com
The goal is to cook Valencia's most popular dish in a relaxed although sometimes competitive environment.
This is an entertaining and dynamic activity which aims to get groups working together as a team.
Once the groups bought the Paella ingredients in the famous Valencian Central Market they are transferred to a private venue just outside Valencia to try their best and cook an authentic Paella.
The Paella is served to all participants from different teams and the best Paella is chosen. 
The team that cooked the best Paella will be awarded a typical Valencian gift.
Shopping for Paella ingredients in Valencia City centre. The venue for the activity is located 20 min from the Central Market by bus and is easily accessible. A boat ride to the Venue is a nice way to start the activity.
4-hour activity (recommended duration although the program can be tailored to meet your needs)
Tailor made programm. Inclueds private Venue. Contact us for a customize offer.
info (at) valenciasfinest.com
This graffiti team-building activity definitely has that WOW EFFECT. 
Ideal for large corporate events & companies that want to impress their customers or co-workers.
This activity can be adjusted perfectly fit into your schedule.
This activity can only be performed in private venues and with a large staff team. Please contact us for a customized quotation.
info (at) valenciasfinest.com
Ten unusual characters, a game to experiment and an insidious crime: this is the setting!
Tecum will teleport and immerse you in the magical atmosphere of another epoch. Precisely, to the end of the 19th century. Once there, you will take on the roles of detectives who have been called on to investigate an intriguing murder case. A multi-layered plot with a sophisticated game-inside-a-game mechanism, you will be left alone to unravel this mysterious case that will demand the best of your intuition, problem solving and analytical skills!
Private Venue in Valencia´s City Centre
Early reservation for group events is strongly recommended. 
Each escape room can hold up to 5 pax
info (at) valenciasfinest.com
Plaza Nápoles y Sicilia 4
46003 Valencia
Spain
Valencia´s Finest
Finest Destination Management Services SL
B98938459
Tourism agency registration code: CV-Mm2033-V
Registered in the Commercial Register of Valencia,
Volume 177814, Book 7611, Folio 159.